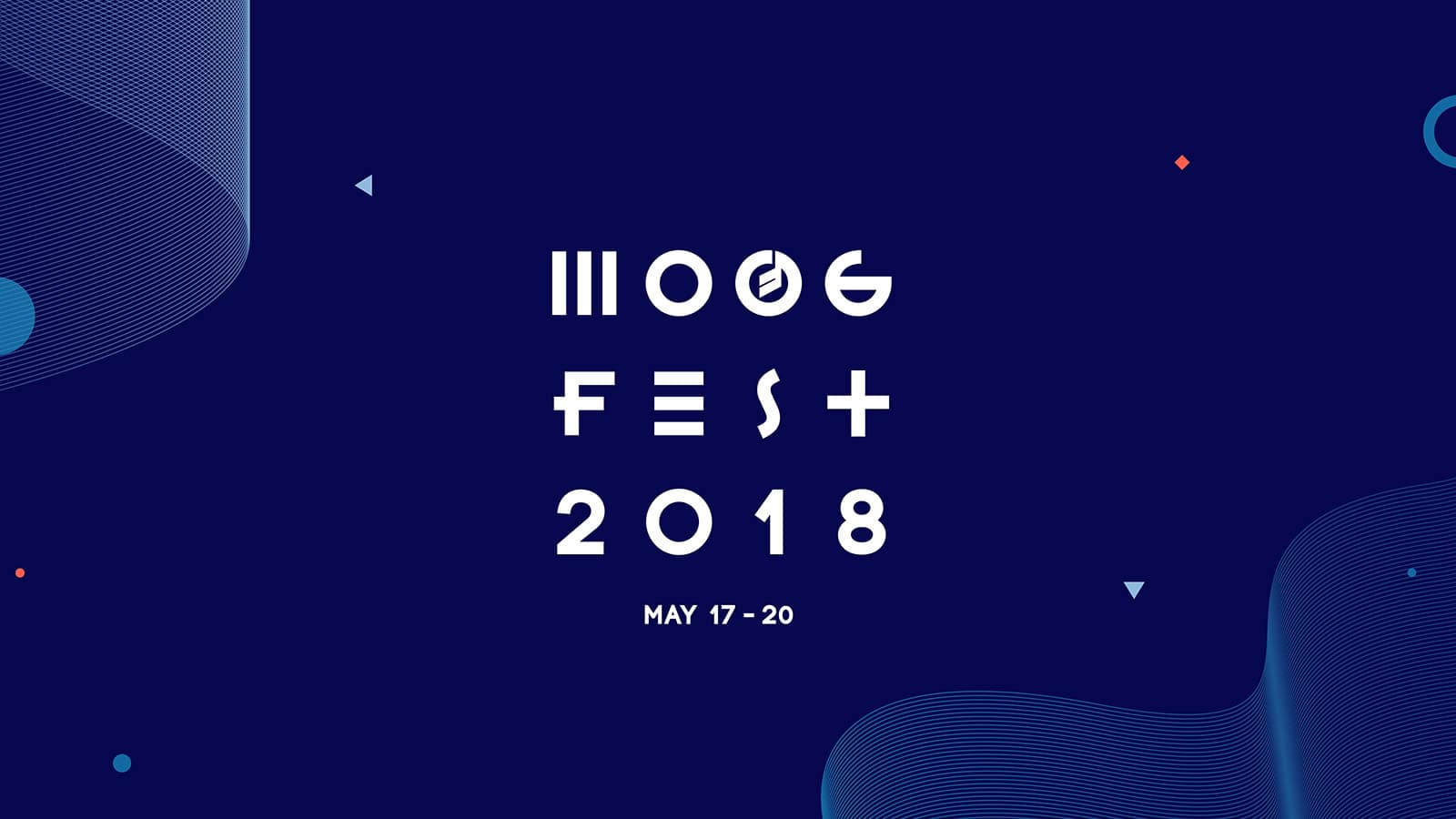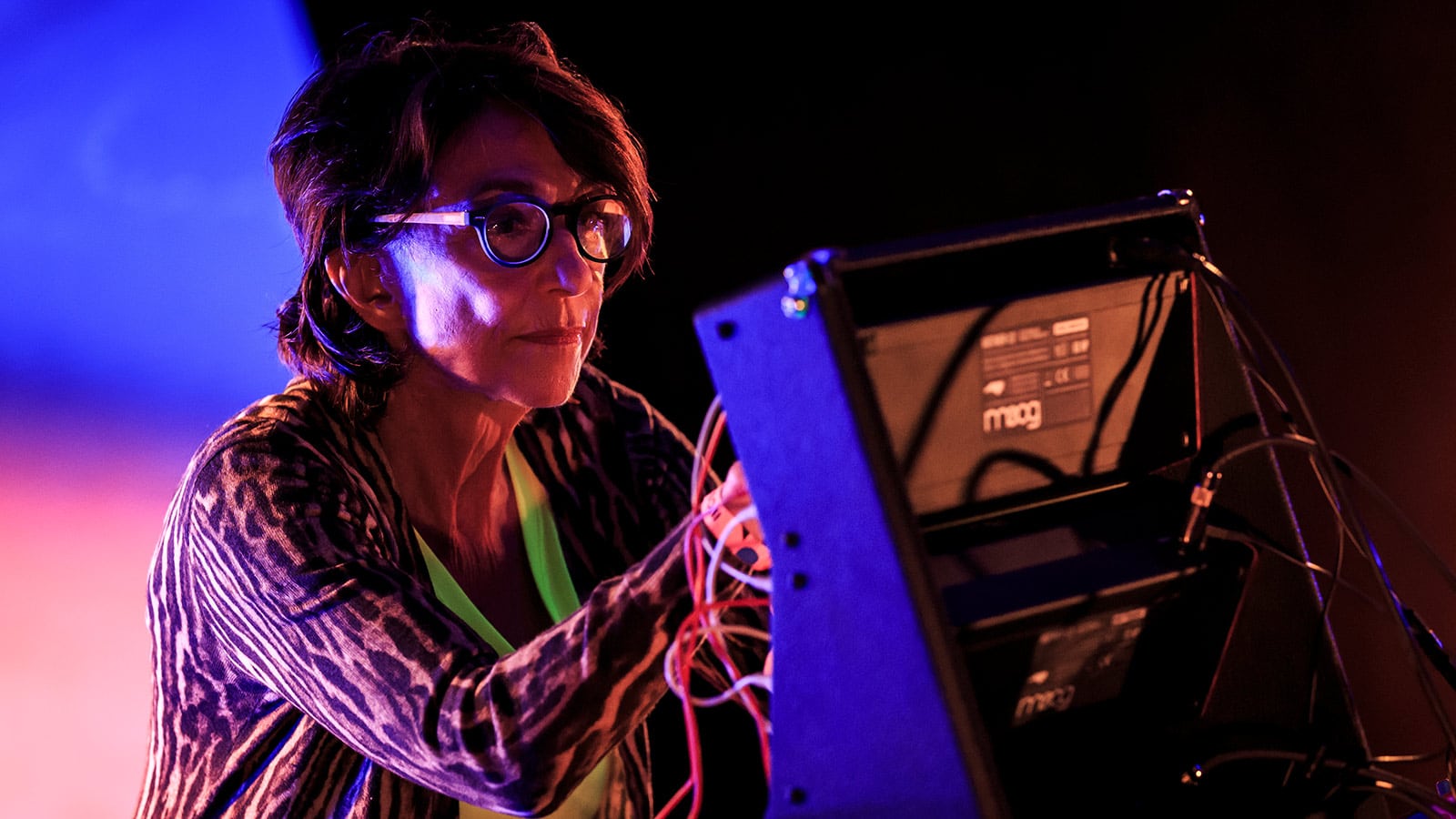 Moogfest, a unique synthesis of music and technology scheduled for May 17 – 20 in Durham, North Carolina, has named Meyer Sound as Official Sound Partner for both the 2018 and 2019 events. As part of the agreement, Meyer Sound systems will be deployed in all main performance venues, including in the consciousness-bending new A3, an advanced spatial sound environment inside the Durham Armory created as a collaborative effort by Moogfest, Meyer Sound and Virginia Tech's Institute for Creativity, Arts and Technology (ICAT).
"Spatial sound has been a recurring theme at Moogfest, so we are thrilled to see this theme come to fruition in A3," says Lorna-Rose Simpson, programming director of Moogfest. "Meyer Sound has in-depth experience with spatial sound systems and has proven the perfect partner for working with Virginia Tech's ICAT on the venue's design. Also, the clarity and presence of Meyer Sound loudspeakers will enable attendees to fully experience each discrete audio channel for a truly unique sonic experience. In light of their contributions to A3 and in the other venues, we are pleased to name Meyer Sound a supporting partner of Moogfest and we look forward to developing this relationship for future festivals."
A3 will provide a large scale, multi-dimensional spatial sound environment for performances by, among others, Shabazz Palaces, Suzanne Ciani, Mouse on Mars, and Waajeed. The A3 system comprises a total of 51 Meyer Sound loudspeakers, with the main LEOPARD line arrays augmented by 22 surround and overhead speakers for total audience immersion. Dynamic movement of sound anywhere in the space is enabled both by a D-Mitri digital audio platform's integrated SpaceMap 3D panning software as well as spatial audio tools developed by ICAT. For visceral impact below the threshold of hearing, A3 also incorporates four Meyer Sound VLFC very low frequency control elements, capable of measured response down to 13 Hz.
"Meyer Sound creates tools optimized for – and inspired by – creative minds across the realms of sound design and musical exploration," says Applications Director for Digital Products Steve Ellison. "Our new partnership with Moogfest provides an ideal environment for extending our reach further into spatial audio control for live performance. We are also excited to be working with Virginia Tech's ICAT, as their balanced emphasis on education, artist engagement and research aligns closely with our company goals at Meyer Sound."
Meyer Sound and Virginia Tech's ICAT will jointly host A3: Connected, a presentation workshop that will demonstrate the hardware and software driving the headline shows in this spotlight venue. Sessions will be on May 18 and 19 at 2:00 pm.
Meyer Sound LEOPARD line arrays also will anchor the systems for other larger venues, including the ATC Amphitheatre, Carolina Theatre, Pinhook and First Presbyterian Church. UltraSeries point-source loudspeakers will provide reinforcement at Motorco, Durham Hotel Mezzanine, and 21C. For artist foldback, venues will be equipped with MJF-212A or MJF-210 stage monitors.
Meyer Sound's Steve Ellison will co-host a presentation entitled Immersive Audio: From Inspiration to Reality. Participants will explore the motivation, theories, practices, and realities of creating spatial sound experiences in a wide variety of venues, including research facilities, theaters, sonic art installations, and performance venues. Ellison will be joined on the panel by Mileece l'Anson, Mike Roan, Martin Carrillo, and Jacqueline Gordon with the single session on May 17 at 5:00 pm in the American Underground Bullpen.
Other headlining artists at Moogfest 2018, among more than 85 scheduled to perform, include Kelela, KRS-One, Jon Hopkins, Author & Punisher, DJ Stingray, Little Boots and Psychic TV. The full program of workshops and discussions features a Who's Who of world leaders in sonic research, electronic composition and live performance innovations.
Named in honor of synthesizer pioneer Bob Moog, Moogfest was first launched in New York in 2004. From 2010 to 2014 it was held in Asheville, North Carolina, relocating to its current Durham home in 2016. In addition to musical performances and workshops, the festival offers interactive experiences, visual art exhibitions and film screenings.